some people eat around the world, others drink.
we're going to be doing both... but i've added another.
canada -
coffee crisp (they are like really big kit-kats with a coffee taste), maple candy
united kingdom -
wispa, buttons, flake, curly wurly (chocolate-covered toffee), aero bar, fruit pastilles, crunchie (cadbury chocolate-covered honeycomb), rose and lavender candy

france -
maxim's de paris (assorted chocolates)
morocco -
(apparently morocco doesn't sell much candy, but i'll update once i find something good to go here. =)
japan -
pocky, botan rice candy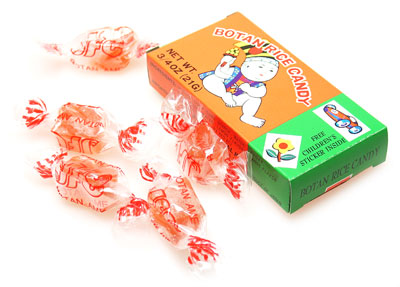 italy -
cinnamon-laced chocolate bar, perugina (dark chocolate almond bar, baci dark chocolate with hazelnuts), nocciolotto caffare, pernigotti
germany -
white chocolate toblerone, chocolate advent calendar
(it's a box with a christmas nativity picture on it and it has 24 small boxes inside that are filled with chocolate. each day in december you get to open one box and eat the chocolate all the way up to december 24th (in austria christmas is celebrated on the 24th), milka bar, haribo gummies, chocolate-covered gingerbread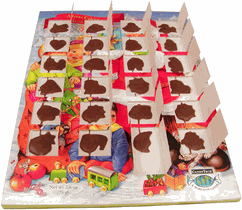 china -
white rabbit creamy candy (though there seem to be controversies about presence of formalin), china hwa (cookie)
norway -
smør bukk (chocolate-covered caramel), troika (chocolate-covered bar with marzipan, truffle & jelly layers), daim, freia melkesjokolade (freia milk chocolate), firkløver (hazelnut milk chocolate), salt lakris (salt licorice..yuck! *wrinkles nose*), stratos (puffed-like chocolate bar)...which apparently has a blue cow as its mascot. haha, so mc hammer did a song for the candy and it goes a little something like this:
Can´t touch this
Moo, moo, moo, moo
Chocolate hits me so hard
Makes me say "Oh, so good!"
Thank you for giving me
a mouth to eat with and two hype feet
It feels good, when you know your´re down
A super cool cow from Airy town
And I´m known as such
This is a beat, uh, you can´t touch
I told you, blue cow
(Can´t touch this)
Yeah, that´s how we´re living and you know
(You can´t touch this)
Look at my chocolate, man
and if that isn't enough...
mexico -
chili powder sugar candy, gloria's goat milk and pecan candy (soft caramel), peanut marzipan, obleas (butter sandwich cookies with dulce de leche)